Welcome to TIMS CA Contractors
We provide repair, remodeling and construction services for residential and commercial property owners, including home additions, bathroom remodeling, kitchen remodeling, green remodeling, energy efficiency planning and upgrading, flooring, roofing, violation corrections, among other services.

From small repairs to remodel your kitchen, your bathroom, interior or exterior of your home or you need to design and plan the entire facilities for a community, our company is devoted to exceed our clients' expectations.
Please explore this website to learn a little about us and the type of work we can do for you.
Maybe your an aspiring chef or you just love cooking? Remodel your kitchen with modern kitchen appliances and faucets, clean, beautiful countertops, a new sink or backsplash.
Bathroom remodeling is a wonderful way to add value to your home and pleasure to your hectic life.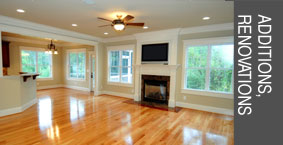 Are you remodeling your home? Whether it's a small job or a large one, CA Contractors provides plans, pictures and licensed contractors for general remodeling jobs.
The remodeling process begins with brainstorming and ideas, whether this consists of clipping pictures from magazines or consulting with an expert.
"I just wanted to thank you for all your help. I plan to recommend CA Contractors to all my friends. I had 4 bids for my project and was most impressed with the fact that CA Contractors had already done most of the 'legwork' and checking in advance for me." Briana Adams, West Hollywood
Get Free Estimate for your
Home Remodeling Project
(888) 402-2717